:D
A Heinkel; a blizzard. What could possibly go wrong?
Fly some vital supplies into Karpovka in the face of the worst in old mother Russland can unleash!
Wind! Squalls! Snowflakes the size of a man's fist...! (Yes, it's a lazy [defanged - no opposition] SP port of my MP nav mission. Navigate as if your virtual life depended on it!) Ventsy to Karpovka is about 90 km - a 14 minute flight at 300 kmh. A stroll in the park!
Moon river...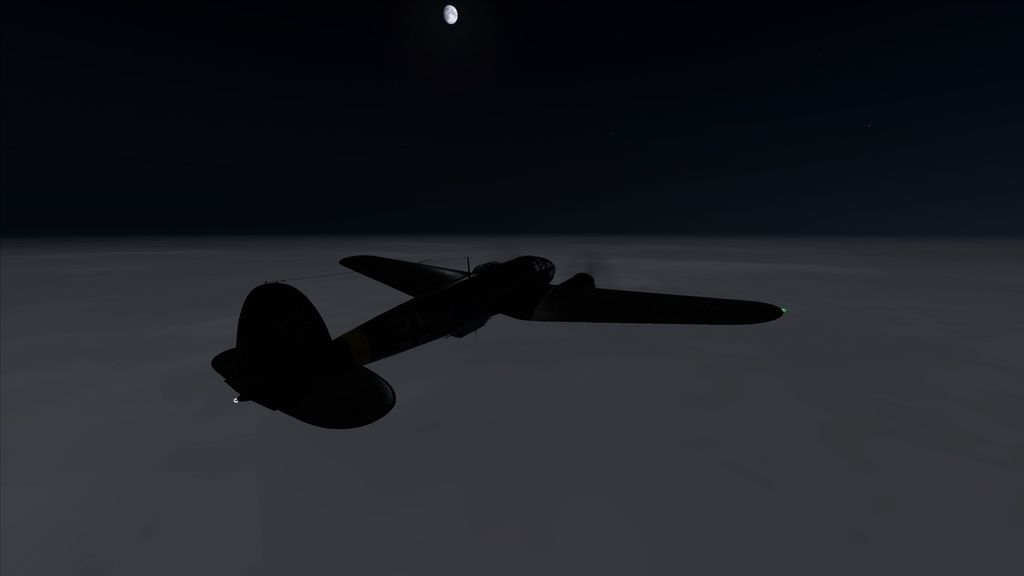 The warm fires of home: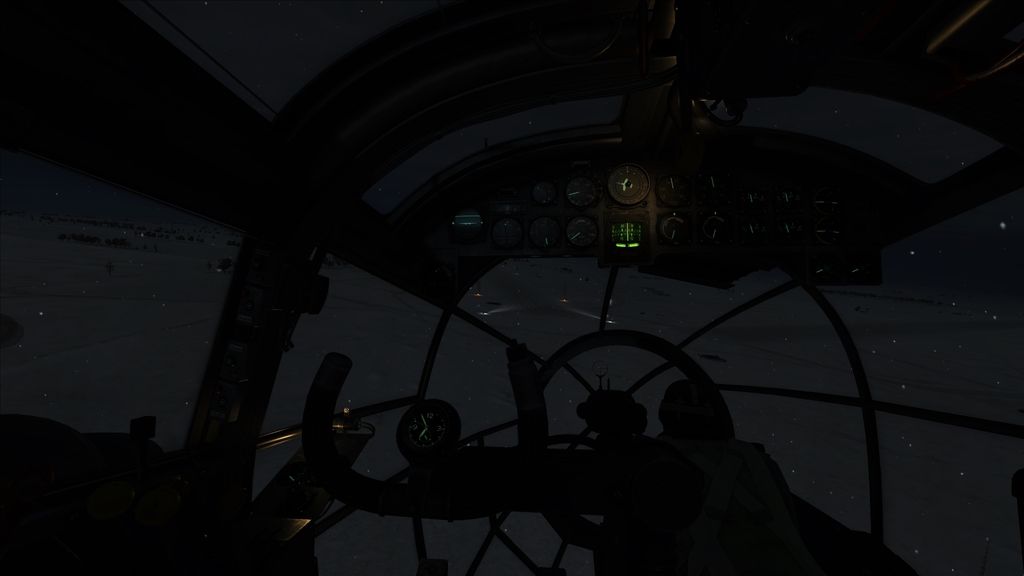 Now, let me introduce you to your new best friend, the AFN-2: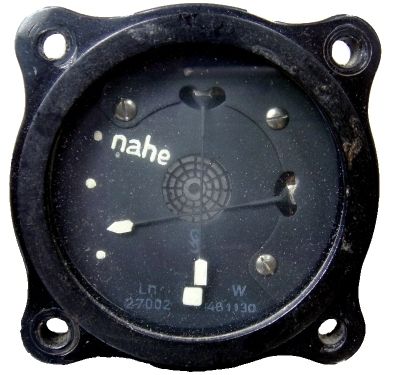 Not only does it show you which way to turn (if the vertical needle is to the left, turn left, if it's to the right... well you can work it out), the horizontal needle gives you a rough indication of how far you are from the NDB. When the horizontal needle reaches (or nudges past) "nahe", you're only a few kilometers out: time to duck back through the clouds.
The Peligeraet is also useful. Just keep the nose of your aeroplane on the white needle. Easy-peasy!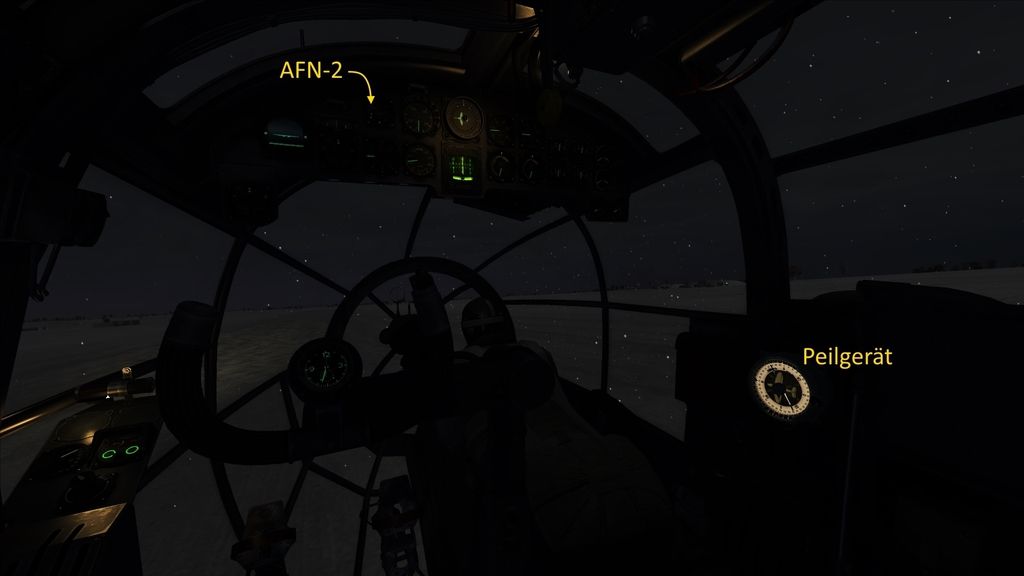 Here it is
(unzip it into your ...[BoS[/data/Missions/... folder. Good luck!
(Engine management in a Heinkel is piss-easy, by the way: just keep the RPM (tachometer?) and boost (manifold pressure??? Erm...) guages pointing at 12 O'Clock-ish.)